The 
ONG
 (also GONG, BONG, DONG, or PONG) (but actually DING) is a timer established to measure time between updates of the 
One True Comic
. The gong is set to alert followers of an immenent change in
frames
. Users who react quick enough may see the change happen before their eyes. Only a single user may be able to post the new frame first, however the chance for becoming a Ninja is great.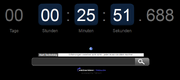 The delay on the gong is approx. 0.053 standard grains before the actual change in image. The gong provides the basis for the TimeFrames standard unit of measure.
The website for the gong is http://www.webcountdown.de/?a=gxMXfoy
The website for the longpix version of the gong is http://www.webcountdown.net/?a=v2WZqAO&k=H68Q
GONG Alternatives
Edit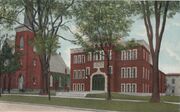 An incomplete list of some of the stated/implied Gong sounds, in reverse order:
BONGELIDONG
˙˙˙ƃƃƃ⅁NO𐐒
QBAT 
MAHJONG
BILLABONG
When you're feeling all right. Everything is up tight. Try to sing a song that goes Ding-Ding-DONG
TONGUE
XKCD THONG
XKCDONG
TONG
DIPHTHONG
ENDLONGGGGGGGG
DING DONG
SPRONGGGGGGGG
BELONG
BONG
Ploinoninong
BINTURONGgggg
SCHLONG
MONG
KabONG
Biong
FONG
PRONG
°ONG
KWONG
ULONG
FLONG
uhhhhhONG
SONG
SPONGmonkeys
G'QUONG
THONGSONGGG
WONG
THEREAMONGGGGGGGG
Ding Dong Merrily on High
Ding-ding-dong
Ong Teng Cheong
RING-A-DING-DING-DONG
PÏŊPAŊPÖŊ
THRONG
PYONGYANG
Tsjong
GNONG
...(up to newPage 376)
Ad blocker interference detected!
Wikia is a free-to-use site that makes money from advertising. We have a modified experience for viewers using ad blockers

Wikia is not accessible if you've made further modifications. Remove the custom ad blocker rule(s) and the page will load as expected.